News — classes
Posted by Susanne Barnard on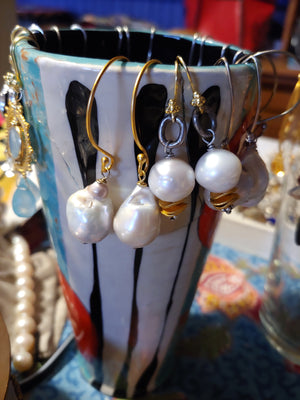 Dates: May 27, June 7,  Time: 10am-4pm, 30 minute break for BYOLunch Cost: $75 per class Join us for a day of making earrings using copper and silver. No experience is necessary but intermediate students might enjoy learning new techniques such as metal corrugation, texturing using hammers, the rolling mill using texture paper, lace or metal stampings. You will be designing your own earrings (and yes! You CAN design). Learn how to make shepherd's hook ear wires or practice soldering ear posts. Closed toed shoes are required and long hair must be pulled back with an elastic. The class will met...
Posted by Susanne Barnard on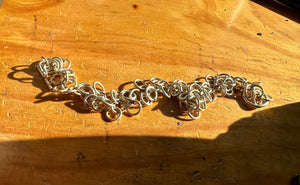 Dates: May 23, June 3, July 26 Time: 10am-4pm, 30 minute break for BYOLunch Cost: $75 per class Welcome to our exciting and comprehensive jewelry making course, where you'll learn the art of creating stunning and unique chain bracelets or necklaces. Our experienced instructor will guide you through the process of fusing Argentium and soldering Sterling Silver, enabling you to create your own custom chains with a range of finishes. In addition to learning the fundamental techniques for chain-making, you'll also have the opportunity to incorporate beads and pearls into your designs, creating an endless variety of beautiful and wearable pieces....